Principal's house - cozy house - stayed here from 1984-1986. I love the lawn and the pear tree in the backyard.
Left Hand Drive Willys Jeep, It was still there in 1986.
The backside of the School with the School Chapel in View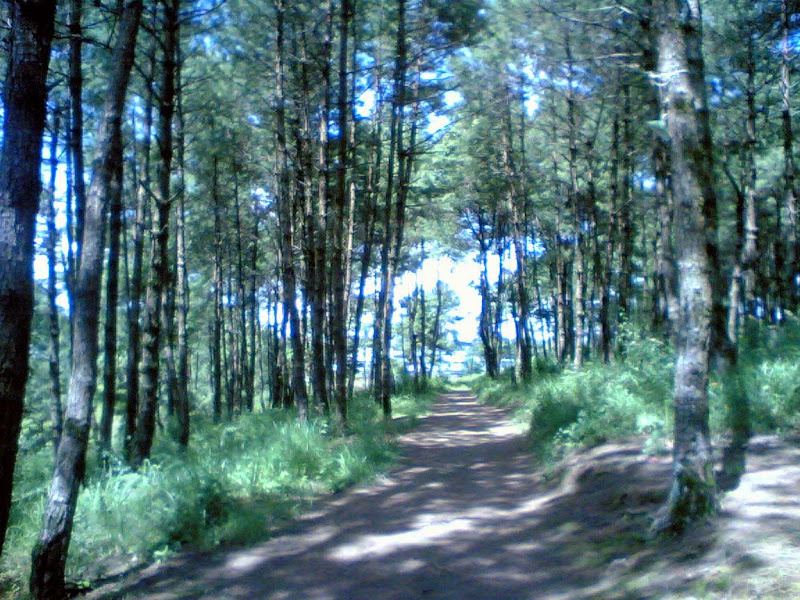 Took this picture with tall pine trees on both sides of the road
Beautiful rolling hills full of pine trees
The hills here lazily roll around with lakes and rivers in between. Clean air free of pollution, green grass, lots of wild life & herbs in the forest.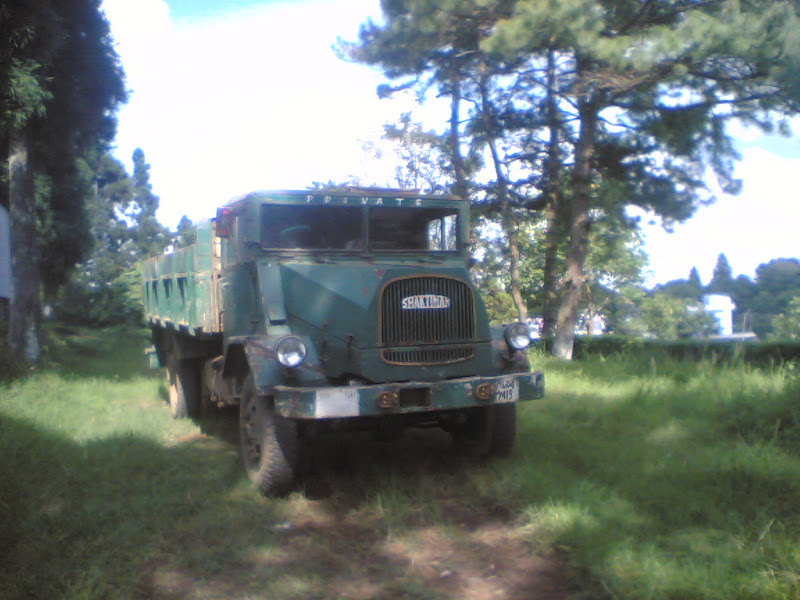 An Old Army Truck - Shaktiman used for carrying coal from mines, it's quite powerful being a 4 wheel drive vehicle.
The Joining River Dam, which is no longer there now.